Productivity booster for spline rolling machines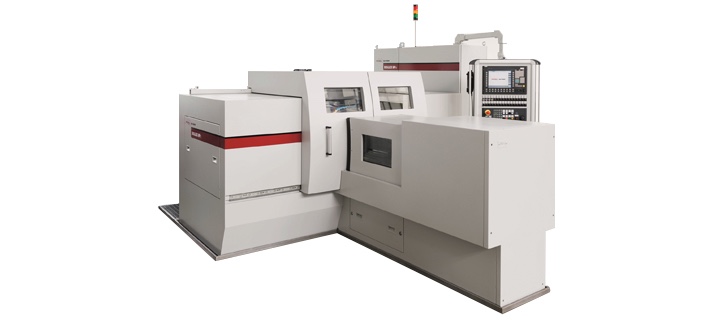 PROFIROLL GmbH, based in Bad Düben, Germany, has for many years been a quality leader in the field of spline rolling technology. With its spline rolling plants for cold rolling, the company is building on the revolutionary Galaxie® Drive System from WITTENSTEIN. This enables the performance speed and important quality parameters to be substantially increased. The increase in productivity is up to 40%.
Rolling speed reduced due to vibration in the powertrain
Until now, however, severe vibration in the entire powertrain has been unavoidable with certain types of spline depending on the machining speed. This used to mean significantly reducing the rolling speed for these particular parts in order to meet the high quality and dimensional accuracy requirements. It was the old cycloid gears that were causing the vibration – the torsional rigidity at high moments of inertia was not sufficient. The company was unwilling to switch to another standard gear type because any improvement in the torsional stiffness would have had negative impacts on other performance features.
The Galaxie® Drive System in use
Profiroll Technologies – partner for professional rolling
Profiroll Technologies GmbH of Bad Düben, about twenty miles north of Leipzig (Germany), is a leading manufacturer whose machines are employed, for example, in the automotive industry to profile rotationally symmetric parts using cold forming technology. The Rollex series enables profile rolling of splines onto symmetrical shafts. The rolling process is based on the circular die principle. The workpiece is positioned inside the work area, clamped between centres. The rolling slide infeed then starts up, causing the circular dies on the slides to cold-form the required spline profile.