More than 10 years of experience in drive technology
for Delta robots
Varying customer requirements create major challenges for Delta robots and require continuous further development of the drives. For more than ten years, WITTENSTEIN has been developing and manufacturing gearbox and actuator solutions for Delta robots that are just as individual as the applications of our customers. With unique engineering experience, recognized methodological competencies and software expertise as well as a high-performance product portfolio, we offer our customers the security of a technically and economically refined drive design for highly dynamic, multidimensional movement profiles. Our success story is continuing with an extended product portfolio and new individual drive solutions for your robot concept.
Market requirements for the Delta robotics industry
The varying requirements of machine users and construction companies create major challenges when developing robot concepts.
This has an effect on the machine design and component selection.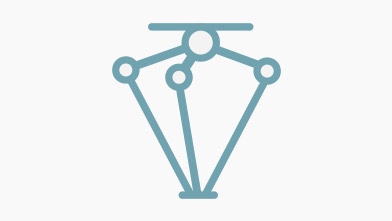 Production requirements
Lightweight construction
High protection class
Small footprint
High degree of productivity
Increased flexibility
High degree of accuracy
High speeds
Low energy consumption
Maximum safety leve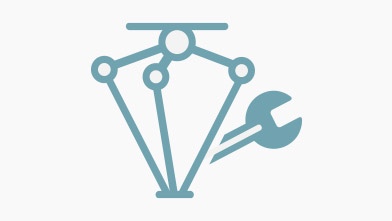 Challenges for machine construction companies
Safety
Reliable system design
Performance
Flexibility
Speed and dynamics
Accuracy
Resource efficiency
Selection of components and materials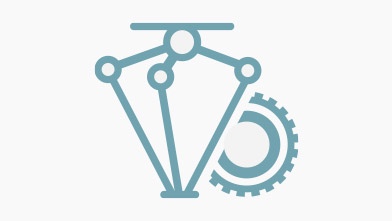 Drive and component requirements
Highly dynamic 3D movement profiles for TCP with requirements for maximum positioning accuracy
Different vibration movements of the drives
Resistance to vibrations
High degree of rigidity for reducing lowfrequency vibrations
Heterogeneous load allocation for different drives
System interaction generates maximum torque
Drive components for your Delta robot
WITTENSTEIN can supply an array of drive solutions for your Delta robots, depending on the design and application.
The advantages of WITTENSTEIN drive solutions:
Use of an actuator further reduces inertia.
Consistently high performance
Constant backlash throughout the service life of the gearbox ensures a consistently high performance.
Highest quality standards guarantee a long service life and extend maintenance intervals.
High speeds increase machine output
Minimal backlash and extreme rigidity ensure maximum positioning accuracy at the tool center point.
Extremely reliable gearboxes prevent cost-intensive machine breakdowns
Complicated encapsulation
Risk of dirt and moisture build-up under the encapsulation
Surfaces to be cleaned are large
Schnelle und einfache Demontage
Extra costs (design, cleaning)
Heat build-up under the encapsulation reduces the service life of the drive
Hygienic production because the drive components are cleaned directly
Smaller surfaces save time and cleaning costs
Open drive system extends the service life
High chemical / corrosion resistance
High IP protection for optimal sealing
Design integration Hygienic Design (the complete plant can be designed according to Hygienic Design
High power density and dynamics
Benefits for plant manufacturers
Integration in a plant designed according to hygienic principles
All legal obligations fulfilled (Machinery Directive, food hygiene regulations)
Easier production / assembly because there are fewer components
More compact machine design
Higher overall equipment effectiveness
Innovative technology / competitive advantage
Easier, faster cleaning: shorter CIP / SIP times
Improved reliability and longer life
Quick and easy disassembly
Reduced consumption of cleaning materials
Minimal costs for maintenance and repair
Cost savings: competitive advantage and lower end user price
Increased food safety