WITTENSTEIN Group
The WITTENSTEIN Group possesses exceptional expertise for the mastery and further development of all technologies relevant to mechatronic drives. We combine eight strong segments under one roof.
We develop, produce and sell products such as high-precision planetary gearheads, complete electromechanical drive systems and AC servo systems and motors. Our areas of application are robotics, machine tools, medical technology and aerospace.
Our objective is to continue to surprise and impress our customers with innovative ideas. We work on this every day. All of us, together.
Eight business units with unique expertise
WITTENSTEIN alpha
Development and production of high-precision drives, controls and positioning devices
WITTENSTEIN alpha develops and produces drives, controls and positioning devices for sectors that require maximum precision. Our products consistently raise the bar around the world.
On the one hand, we offer our customers highly innovative high-end solutions. On the other, we are also a reliable partner for high quality system solutions. Learn more
WITTENSTEIN - North America
1249 Humbracht Circle
Bartlett, IL 60103
WITTENSTEIN cyber motor
Highly dynamic miniature servo motors
WITTENSTEIN cyber motor develops and produces miniature servo motors and miniature drive systems with maximum power density for demanding applications. Our expertise lies in the area of specialized motors for ultra-high vacuums, radioactive environments and high temperature ranges.
We handle customization projects in close collaboration with our customers. In the development process, we exchange ideas, learn from each other and jointly discover new ideas. The solutions arising from this process help our customers stand out from the competition. Learn more
WITTENSTEIN - North America
1249 Humbracht Circle
Bartlett, IL 60103
WITTENSTEIN motion control
Custom linear and rotary servo systems
WITTENSTEIN motion control uses software, power electronics, servo motors and mechanical engineering to develop and produce customized mechatronic systems – even for the most extreme demands.
In the industrial sector, we offer technologies for machine and plant construction. In the Oil & Gas sector, we focus on solutions for extreme operating conditions. In the defense sector, we develop mechatronic drive systems for military applications. Here, integration is our guiding principle – for even better dynamics and power density. Learn more
WITTENSTEIN - North America
1249 Humbracht Circle
Bartlett, IL 60103
WITTENSTEIN aerospace & simulation
Mechatronic drive systems for aerospace & simulation
WITTENSTEIN aerospace & simulation develops, integrates, produces and supplies mechatronic drive systems for aerospace and simulation applications. Our stringent and sophisticated system design processes ensure that our products meet our customers' requirements precisely.
Our innovative solutions are deployed in mission-critical, flight-critical and environment-critical systems, i.e. wherever the keys to success are performance, robustness, reliability and limitations on space and weight. Learn more
WITTENSTEIN - North America
1249 Humbracht Circle
Bartlett, IL 60103
WITTENSTEIN electronics
Electronics for complex drive solutions
WITTENSTEIN electronics develops electronics and software components for complex drive solutions. Our products are extremely reliable and also work under extreme ambient conditions.
We create innovative mechatronic drive solutions that help our customers develop USPs on their markets. Learn more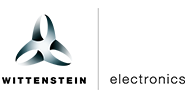 WITTENSTEIN electronics GmbH
Walter-Wittenstein-Straße 1
97999 Igersheim
WITTENSTEIN intens
Smart drive solutions in and on the human body
WITTENSTEIN intens specializes in the development and production of smart implants. We are the world's leading supplier of mechatronic drive solutions for correction of extremities.
Our outstanding expertise in the areas of mechatronics, miniaturization and system integration enables us to expand our drive systems to an ever increasing range of medical technology applications – both inside and outside the human body. Learn more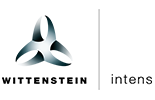 WITTENSTEIN intens
Walter-Wittenstein-Strasse 1
97999 Igersheim (Germany)
+49 7931 493-0
+49 7931 493-10906
WITTENSTEIN bastian
Custom hi-tech gearing technology
WITTENSTEIN bastian develops and produces high-precision gearing for all manner of applications. Here, we always work based on individual needs – and at a speed that never ceases to surprise our customers. ­
We develop the gearing designs jointly with our customers. On request, we also support you in development, design, detailed calculations, load testing and product optimization. Thanks to our in-depth production expertise, we create integrated high-end solutions. Learn more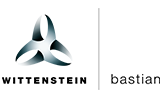 WITTENSTEIN bastian GmbH
Lise-Meitner-Strasse 10
70736 Fellbach (Germany)
+49 711 57564-0
+49 711 57564-17040
attocube systems AG
Nanoprecision drive and measurement technology solutions
Attocube develops and produces drive and measurement technology for highly demanding nanotech applications. Their product range includes everything from piezo-based compact motors to innovative sensor solutions, which far exceed current measurement technology in their precision, speed and compactness and can also be used under extreme conditions.
Years of experience and expertise in both the scientific and industrial market segments have yielded an inspiring product catalog with maximum precision and user-friendliness. This far superior technology is revolutionizing existing applications and guarantees lasting competitive advantages for our customers. Learn more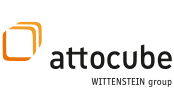 attocube systems AG
Koeniginstrasse 11a
80539 Munich (Germany)
+49 89 2877 809-0
+49 89 2877 809-19