Verlängerungsmarknagel FITBONE® TAM
Teleskopaktuator für die MUTARS® Wachstumsprothese oder als Verlängerungs­marknagel zur Stumpfverlängerung.
Der FITBONE® TAM kann unter anderem als Verlängerungsmarknagel bei zu kurzen Stümpfen eingesetzt werden. Der Patient kann im Anschluss an die Verlängerung eine Standard-Prothese tragen.

Als Teleskopaktuator wird der FITBONE® TAM in der MUTARS® Wachstumsprothese von der Firma implantcast eingesetzt. So kann die Prothese millimeterweise je nach Bedarf von außen gesteuert werden. Durch den Einsatz einer mitwachsenden Prothese kann ein erhöhtes Infektionsrisiko durch einen weiteren Eingriff verhindert werden.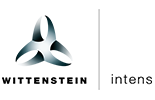 WITTENSTEIN intens GmbH
Walter-Wittenstein-Straße 1
97999 Igersheim
+49 7931 493-0
+49 7931 493-10906
Other products of WITTENSTEIN Group
The WITTENSTEIN Group worldwide integrates all key technologies for electromechanical drive systems. Our innovations regularly set new benchmarks. Our portfolio extends from highly precise gearings to piezo drives and integrated electronics.