Verlängerungsmarknagel FITBONE® TAA
Das höchst zuverlässige System für eine kontrollierte Beinverlängerung
Der FITBONE® ist ein intramedulläres Verlängerungssystem zur Extremitätenverlängerung in Femur und Tibia. Der Verlängerungsmarknagel wird bei Beinlängendifferenzen oder zur Korrektur von Achsfehlstellungen im Oberschenkel (Femur) und Unterschenkel (Tibia) angewendet. Der FITBONE® wird operativ in den Knochen eingesetzt. Eine Verbindung zwischen dem eingebrachten Verlängerungsmarknagel und der Körperoberfläche des Patienten besteht nicht. Die für den Verlängerungsvorgang erforderliche Energie wird von außen durch Auflage eines externen Steuerungssets an den unter der Haut implantierten Receiver übertragen.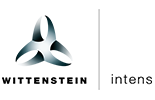 WITTENSTEIN intens GmbH
Walter-Wittenstein-Straße 1
97999 Igersheim
+49 7931 493-0
+49 7931 493-10906
Other products of WITTENSTEIN Group
The WITTENSTEIN Group worldwide integrates all key technologies for electromechanical drive systems. Our innovations regularly set new benchmarks. Our portfolio extends from highly precise gearings to piezo drives and integrated electronics.