Verlängerungsmarknagel FITBONE® FSA / TSA
Das innovative System nach Knochenresektion für den Knochentransport.
Der FITBONE® FSA / TSA ist der erste in der Literatur beschriebene Verlängerungsmarknagel für den Knochentransport mit anschließender Verlängerung des Femurs und der Tibia. Verfügbar ist der Verlängerungsmarknagel in verschiedenen Längen und Ausführungen. Im Femur ist sowohl eine antegrade als auch eine retrograde Einbringung möglich. Die Längen dieses Verlängerungsmarknagels liegen zwischen 290 mm bis 490 mm. Dieser Verlängerungsmarknagel ist eine Sonderanfertigung und kann speziell auf die Bedürfnisse des Patienten angepasst werden und somit die entsprechende Länge für den Segmenttransport und anschließende Verlängerung.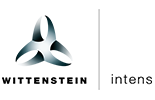 WITTENSTEIN intens GmbH
Walter-Wittenstein-Straße 1
97999 Igersheim
+49 7931 493-0
+49 7931 493-10906
Other products of WITTENSTEIN Group
The WITTENSTEIN Group worldwide integrates all key technologies for electromechanical drive systems. Our innovations regularly set new benchmarks. Our portfolio extends from highly precise gearings to piezo drives and integrated electronics.