Sonderanfertigungen des
Verlängerungsmarknagels FITBONE®
Das höchst zuverlässige System für eine kontrollierte Beinverlängerung
Von allen Designs des Verlängerungsmarknagels FITBONE® können einzelne Merkmale speziell auf die Bedürfnisse des Patienten zugeschnitten werden. Als angepasstes Design ist jede Version ein Unikat und somit eine Sonderanfertigung. Diese Sonderanfertigungen entstehen in enger Abstimmung zwischen dem behandelnden FITBONE®-Arzt und WITTENSTEIN intens und werden nur für den einen Patienten angefertigt.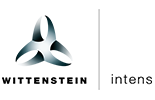 WITTENSTEIN intens GmbH
Walter-Wittenstein-Straße 1
97999 Igersheim
+49 7931 493-0
+49 7931 493-10906
Other products of WITTENSTEIN Group
The WITTENSTEIN Group worldwide integrates all key technologies for electromechanical drive systems. Our innovations regularly set new benchmarks. Our portfolio extends from highly precise gearings to piezo drives and integrated electronics.